Dorset reformatories
In February 2014, the Mirror published photographs of children who had been convicted of a crime and sentenced to time spent in reform schools in Dorset.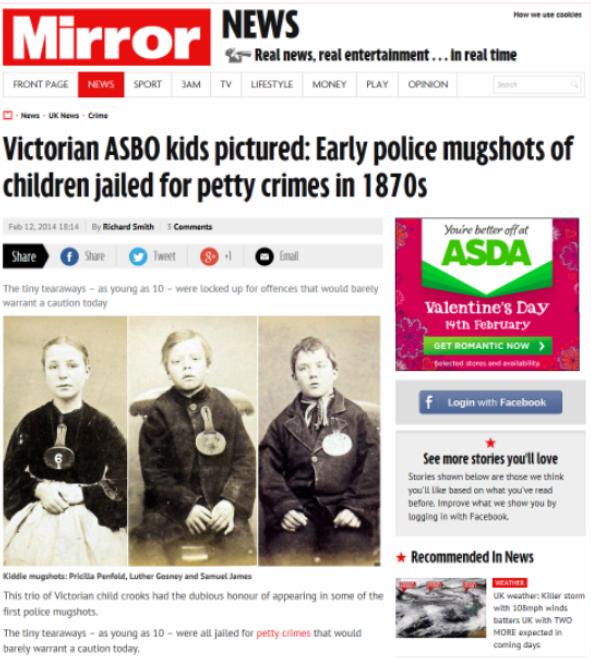 St Andrew's Reformatory and Boys' Industrial School. Based in Milborne, this school was set up in the late nineteenth century (c.1857) by JC Mansel-Pleydell
Established earlier in the nineteenth century was the 'Little Commonwealth' boys' reformatory at Flowers Farm, Batcombe, which was running from the 1820s. [see correction on the right].
It seems that at the time of the photographs, some children may also have been sent further afield - to Limpley Stoke Reformatory School in Somerset.

LOOKING FOR INFORMATION?
There are some annual reports and other records from St Andrew's school which are held by the Dorset Archives in the Dorset History Centre:
- Annual Reports of Milborne St Andrew Reformatory and Boys Industrial School 1857 - 183
- Pamphlet describing the work of the school, 1900
- Newspaper cuttings of addresse s given by J C Mansel-Pleydell about school, 1861 and 1863
- Letters from ex-pupils, some serving in S African war, 1898-1900
- Correspondence on handing over of school to Dorset County Council 1900-1
- Memorandum by County Council on adopting school, with summary of accounts, 1900
The Dorset History Centre website is here.