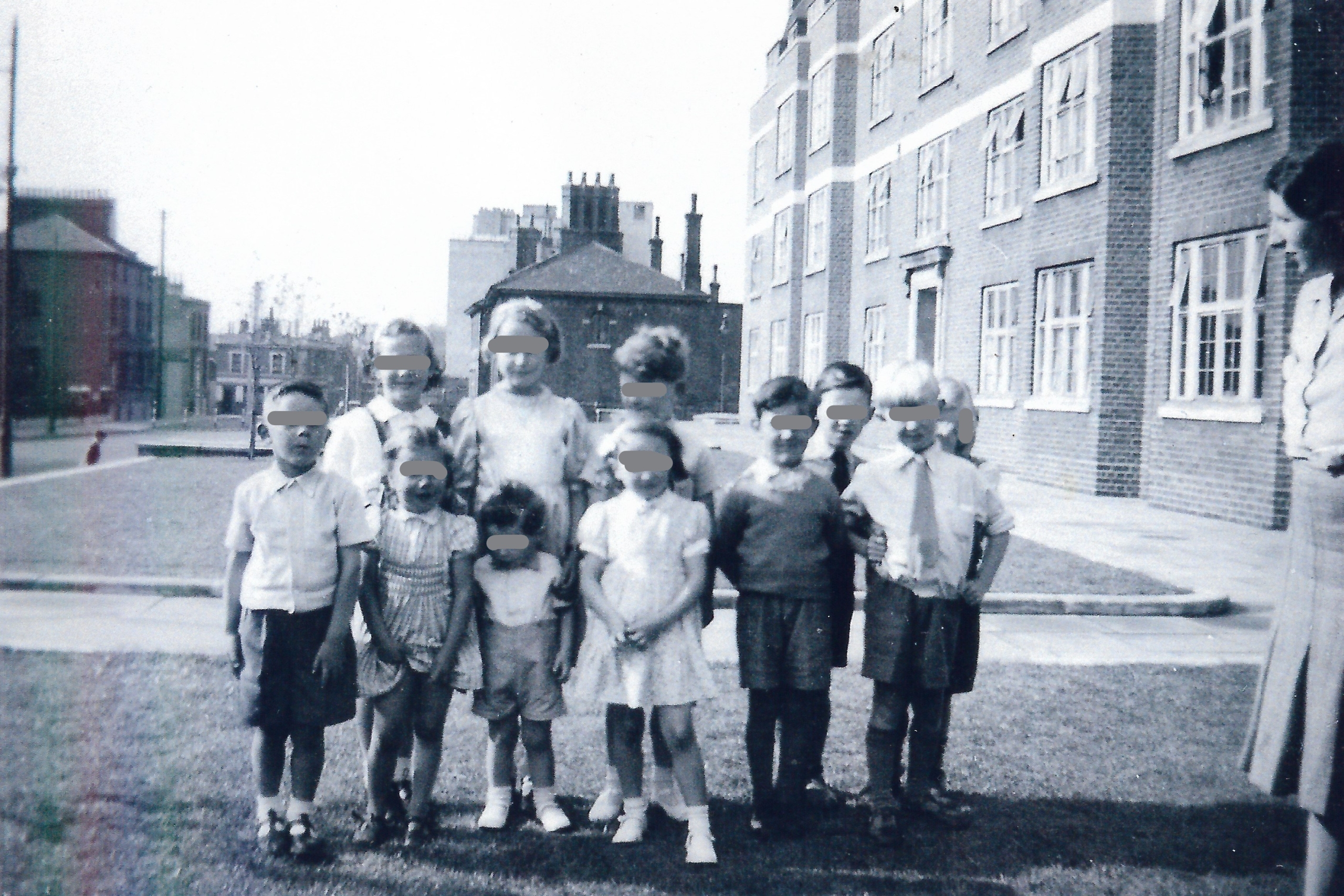 Do you recognise this building?
To try to help a family find a missing family member, we are looking to identfy this home. The photo was taken in around 1946 and may have been in London.

Please note - the faces of the children have been disguised as we do not have their permission to identify them in this way.
If you have any ideas, please join the discussion on our families page