MESSAGE BOARD
Please feel free to leave a message here if you
are trying to make contact with people who were in a home with you. Or perhaps you want to find out more about a particular home.
When signing the guest book please remember to state which home/s you are talking about and please avoid naming individuals who have not given their permission for their names to be included on the site.
To leave a message, please click Add Comment
Please note, it can take a few hours for your message to show on the site.
Many thanks
We hold no records here. If we know where there are records, it will be listed on the page
of the home concerned.
OUR NEW GUIDE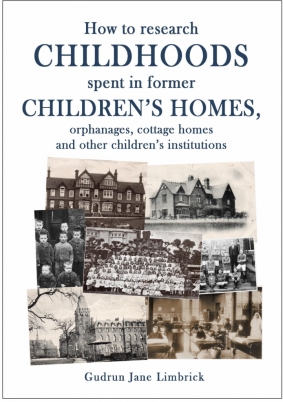 This new book is the essential guide to finding and researching records about people who spent all or part of their childhood in children's homes, orphanages and other residential institutions for children.
If you are trying to find out more about a close relative or perhaps a distant ancestor who lived in a home, make this guide your first step to finding out more about them.