DEVELOPMENTS IN ACCESSING RECORDS June 2014 - click here for details
The Data Protection Act
The Data Protection Act gets blamed for a lot of things and is often, frustratingly, used as the reason that people cannot see their records. In fact, it is the Data Protection Act 1998 that gives you the right to see any information (known as data) a public body holds about you - including records of time spent in care.
The same Data Protection Act also protects individuals from having their personal data shown to other people and agencies. This can mean that data about you cannot be shown to you because it also contains information about other individuals - such as siblings, parents or other children in a children's home. In many cases, however, it should be possible to remove the information relating to other individuals so that you are only shown what concerns you directly. This also explains why some people are not given the whole document that relates to them but only edited excerpts.
The Data Protection Act was not really designed with care records in mind and some areas of the Act are open to interpretation. This can mean that different authorities use the Act in different ways - someone who was in one set of cottage homes may have a very different experience of accessing records than someone in another set of cottage homes. For example, while the Data Protection Act protects individuals from having personal data made public, it does not specify what is 'personal' and how long it should be kept private. Many authorities take information about being in care as constituting personal information and say that it should remain private for 100 years (using the logic that a child will almost certainly be deceased after 100 years has elapsed). Other authorities take a different view and have different time scales.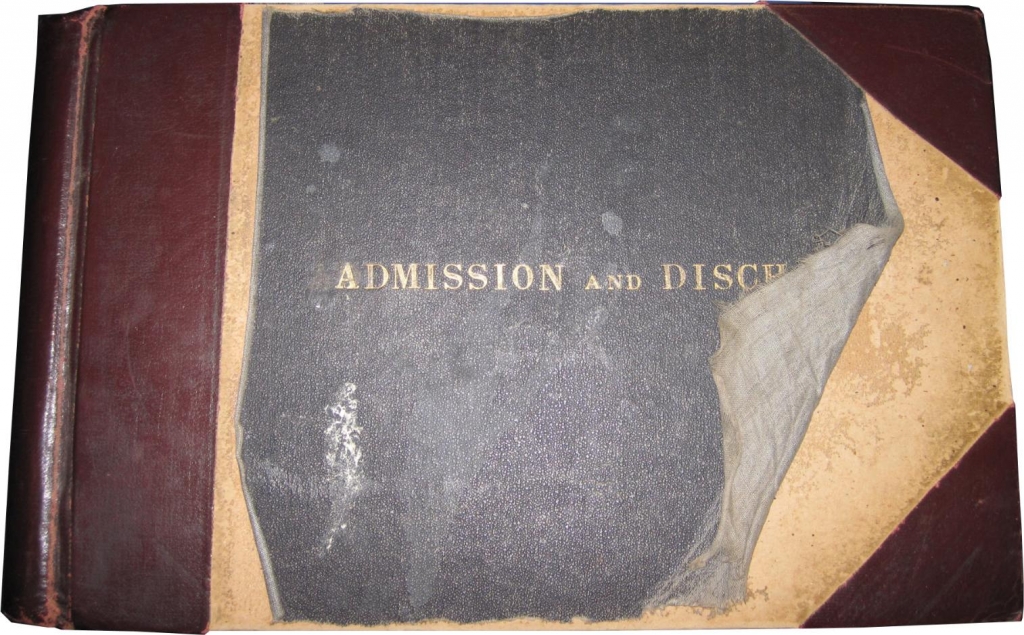 Types of records
The main sources of information about time spent in cottage homes are:
Case files - the social workers involved in your case, are likely to have kept a file about you. However, before 1991, there was no legal need for councils to keep these files after the individual concerned had reached the age of 21. Many case files were destroyed. Surviving case files may be about a family rather than an individual. Thus, if you have siblings who you are in contact with, a joint application to see the files may be wise or you may be told that you cannot see the file without the permission of the rest of the family.
Registers - initially, cottage homes tended to keep handwritten registers of the children in their care. These large books (like the admission and discharge register pictured above) contain only basic information about each individual child but may occasionally contain useful clues about why a person went into care or who their close family were. Sadly, in many cases, these registers have not survived. In other cases, they may be considered to be too old and fragile to use.
Minutes - the committees that ran the cottage homes would have met regularly and minutes would have been kept of those meetings. It is possible that information about individuals may be contained within these minutes. However, it is also possible that individual cases were not mentioned in these general meetings. Over the years, cottage homes would have been run by different committee - from the Guardians of the Poor committees in the early days to Social Services committees in the 70s and 80s. It is also possible that education departments may have run cottage homes in some areas at some point in their history. Whether these minutes have been kept for any particular set of cottage homes and are considered accessible will vary from council to council.
Council-owned records
The vast majority of cottage homes were established by what was called the Guardians of the Poor (a forerunner of local authority welfare) and were passed to local councils when they were established in the 1930s. For those cottage homes still existing in the 1970s, responsibility would then have passed to the newly formed social services - and thus still have been under the auspices of the local council.
This is good news in that it means that the data they hold comes under the Data Protection Act (which is concerned with public bodies) and so you have a legal right to see information held about you but it is bad news in that local authorities can be extremely difficult to navigate.
The first step in finding your records is to find out which local council had responsibility for the cottage homes you were in. The second is to find out which department within that council you should contact. Local libraries and the Care Leavers' Association should be the first port of call and may well be able to give you the information. If not, it may be a case of making lots of calls until you find the right department in the right council. The Care Leavers' Association guide to accessing records (see link below) offers lots of useful information about what to do next - including a template letter you can use - and details of any legitimate fees you may be charged (usually a nominal amount).
Other people's records
You may not be looking for records about you but about a close relative or perhaps a distant ancestor. If you are acting on behalf of someone who was in the cottage homes and who is still alive you can help and support them but ultimately, the request to see the data must come from them and not you.
The Data Protection Act does not give you any legal right to see information about other people. It does the opposite, it can be used to prevent you seeing information about other people. The Data Protection Act has been interpreted in different ways by local authorities receiving requests for information about third parties. You may, for example, be asked for proof that the person concerned is deceased. The records concerned may be completely closed for 100 years or 80 years after they were first made. Or the records may be withheld because they also contain information about other people who may still be alive. Where the information can be given to you, you may be charged a search fee.
Good luck!
Accessing records can be a frustrating, infuriating, and slow-going process. You may get nowhere at all, you may find the answers to questions you have been asking all your life. Success may be down to perseverence or finding a helpful person in the local authority. Sadly, even though you have a right to see information held about you, whether you get to see it may just come down to luck in the end.
List of archives and record offices
The National Archives
It might also be worth a search of what the National Archives holds as some records, particularly older records, may be deposited with them.
http://www.nationalarchives.gov.uk/records/catalogues-and-online-records.htm