"Just can't put this book down! I've spent most of the day reading - I should be doing the decorating..."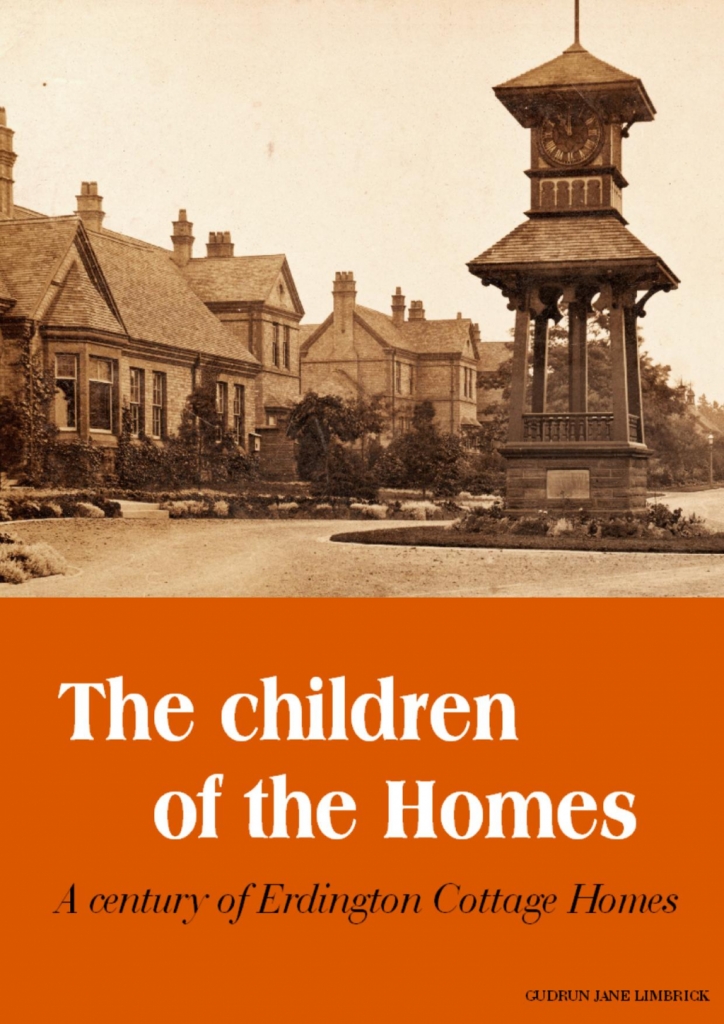 Author: Gudrun Limbrick BA Hons Oxon MA Bham
Publisher: WordWorks, Birmingham
Publication date: June 2012
Size: A4, 102 pages, 80+ photos, soft cover
ISBN: 978-1-903210-28-4
First reader reviews
"What a lovely book (beautifully illustrated too). You have done a fantastic job and obviously worked very hard obtaining all the information within this book. So nice to have and will cherish."
"I received the book very promptly yesterday and report that I have now read it cover to cover. I think you have made a very good job of your research and I hope it is widely read and appreciated.
"My husband dipped into the book last night and it brought back memories of riding his bike on the Cottage Homes site, and of Gravelly Hill station, and Erdington in general."
"Just can't put this book down! Spent most of the day reading - should be doing the decorating. Don't let the wife catch me!"
Revealing Erdington's hidden history
For a hundred years Erdington had one of the country's largest children's homes just a couple of minutes' walk from the high street. Thousands of children lived there and, until now, few people ever knew they were there.
The home, known as Erdington Cottage Homes, was built to take in children from Aston Union workhouse where it was felt that the adult would be a bad influence on them. But long after the workhouse was gone, the Cottage Homes continued to take in many hundreds of children.
The children lived behind closed iron gates, their isolation from the rest of Erdington only being broken after the second World War.
This book tells, for the first time, the story of the thousands of people who spent their childhoods behind those gates through a combination of memoir and factual research.
These were ordinary children whose lives became extraordinary when they were taken from their families to live in a Victorian institution. Their memories make for moving reading. Some of the children found happiness in the homes, others found only misery. All tell inspirational stories of overcoming the obstacles presented to them by life itself.
This remarkable book includes more than 80 photographs, many never published before.
AVAILABLE NOW
£12.99+ £1.50 P&P (UK only)