Mason's Orphanage
Erdington, Birmingham
Josiah Mason made his fortune from making pen nibs in central Birmingham and then gave most of his fortune to building and running an orphanage in North Birmingham.
A massive building, it could house some 400 children and included a school that was one of the best in the area.
The Orphanage opened in 1868 and closed in the 1960s and was demolished in 1964 to make way for a large number of houses.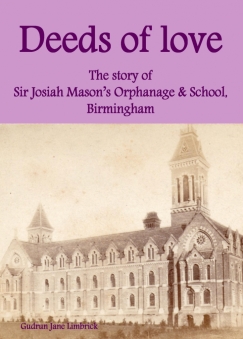 AVAILABLE NOW!
Click here for details.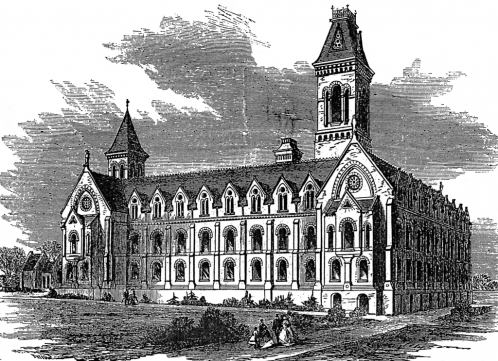 ---
PARTING WORDS
When children left Mason's Orphanage in its earlier years, each was given a little book entitled 'Parting Words' which gave some spiritual and some practical advice and reassured the children that "Now that you are leaving your old house, I hope that you will not imagine that our interest in you will cease".
Pat Evans has th copy that was given to her Great Uncle Henry Hutchings in 1904 and has very kindly photographed
it for this site.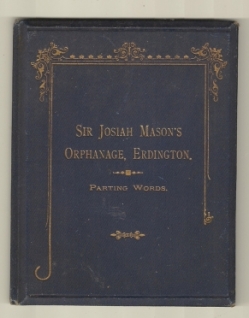 Pat has made a PDF of the complete booklet here.
------------------------------------

Join our Facebook discussions