The Farningham Homes for Little Boys
These homes were arguably the first homes built on a cottage homes basis in England. A complex of large detached houses near Farningham, Kent in 1867 housed around 30 children in each cottage with live-in houseparents.
A sign which hung in one of the buildings trumpets[1]:
"The Homes for Little Boys, Farningham, Kent The Pioneers of Cottage Homes in England"
However, these cottage homes differ from many of the others which followed as they were not built and run by the Poor Law Union but by a group of individuals. They did not come under state control until 1952.
There were 11 houses in all, and the complex accommodating more than 300 boys. The homes eventually closed in 1961 with the buildings being used for the North Downs Approved School.
The memories of one visitor to this site:
"Farningham Homes for Boys may seem, through rose-tinted glasses, to be an ideal environment, but lurking beneath the surface was wide-spread bullying, harsh discipllne, corporal punishment and, occasionally, sexual abuse. I was there from 1951 to 1960, age 11 to 20, and I have very few happy memories."
___________________________________________
A message from a former resident:
I was a boy at that home around 1945
My Name was Bryan Daniels originally
But in 1949 was changed to Bryan Hall
I used to sing descant in the choir
I was house in house2 the first house on the left as you came in the entrance
I also remember the summer camp in Dover as well as a camp at Dymchurch
I would be interested in contacting anybody of around that time
Bryan Hall


Please email hello@formerchildrenshomes.org.uk if you would like to contact Bryan
___________________________________________
Do you have any memories you would like to share of the Little Boys' Home? We'd love to hear from you.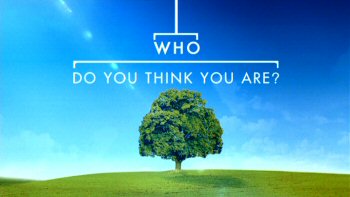 In an episode of Who Do You Think You Are? that aired on the BBC on 9th October 2014, Twiggy discovered that her Great Uncle Harry Meadows spent some time in this home - which was listed in the census as the District Home for Homeless Little Boys, Horton Kirby.
Harry was recorded as being at the home in the 1901 census when he was aged 13 or 14. As the home at that time accepted boys aged under 10 only, it is likely that Harry was there since at least 1898. He had been born in raised London but evidently was sent to the home in Kent when his family became destitute.

The programme went on to describe how Harry and his three youngest siblings were initially sent to the workhouse in Hampstead in 1892. Their mother joined them two years later and died there in 1898. Meanwhile, the Board of Guardians issued a reward of 40 s. for the return of their father who they said had deserted the family. They deemed that he was capable of working and thus should have been paying for the upkeep of his family, rather than the Poor Law Union. The programme discovered that the father had actually been found, charged and sentenced to a month's hard labour in 1893 for this crime. Five years later, he was sentenced to a further 3 months hard labour. It is possible, the programme postulated, that the reason he could not support his family might have been simply because he was unable to find work or perhaps he was in ill-health.

If you can catch the programme on repeat, please do - it really is fascinating.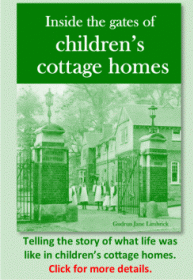 LOOKING FOR RECORDS?
If you are looking to access records from these homes, please apply to Action for Children in the first instance.
---
[1]. The photograph can be viewed at http://www.hortonkirbyandsouthdarenth.co.uk/homes_boys.htm viewed 21/6/11